"Offline / Download-Upload" Tasks in TMS
1. Offers are sent/received normally via Linguist Tasks. Upon acceptance, an offline translation task moves to the Current tab. The task displays an Offline Process button:

2. Clicking this button opens the Offline Process screen.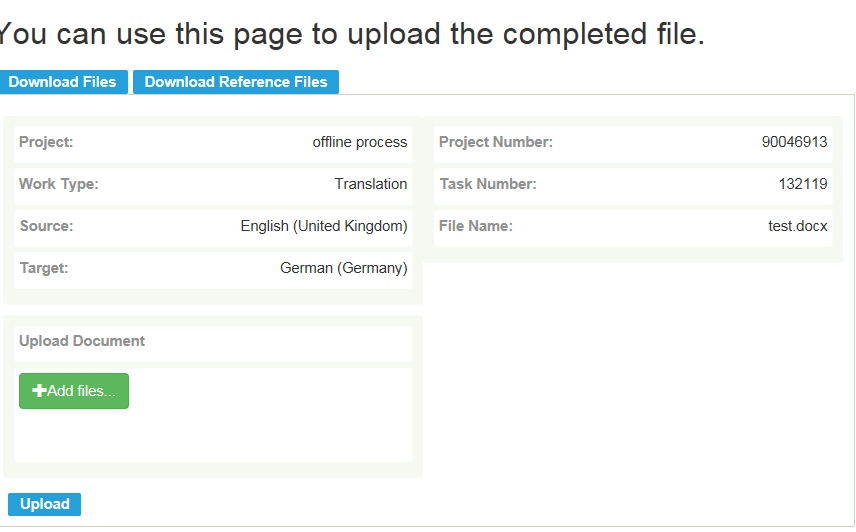 This is the task dashboard where all necessary actions can be taken.
3. Click Download Files to start the process:


The browser will either prompt to save or download the file to the designated download folder:
Note: PMs may also upload reference files – these can be downloaded by clicking the Download Reference Files button.
4. Once the translation is complete, target file should be added using the green Add Files button on the task dashboard.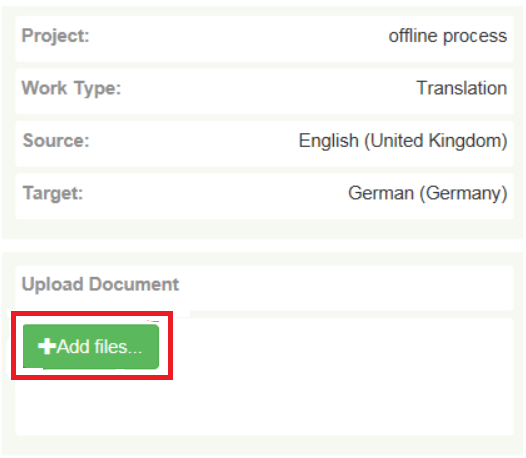 5. Once the file has been selected, click the blue Upload button to finalise the job.