"Offline / Download-Upload" Tasks in TMS

1. Offers are sent/received normally via Linguist Tasks. Upon acceptance, an offline translation task moves to 'Current' tab. The task has an 'Offline Process' button:


2. Clicking on the button opens the Offline Process screen: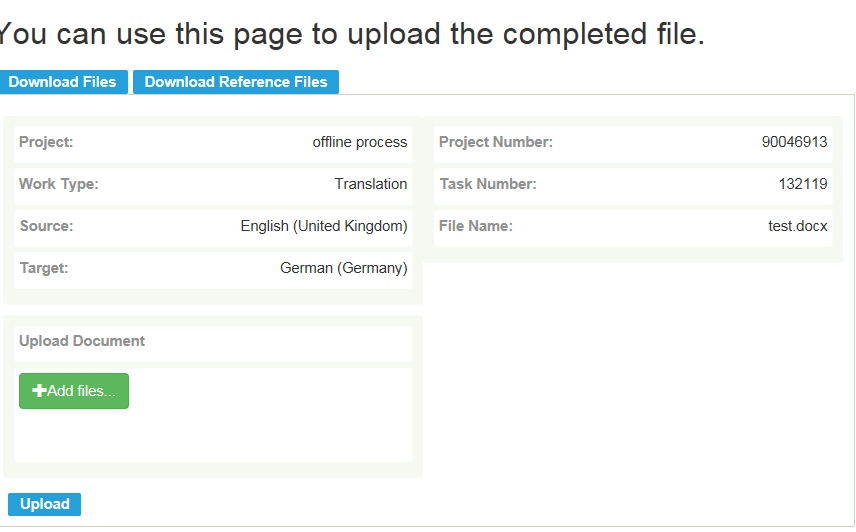 This is the task dashboard where all necessary actions can be taken.

3. To commence translation, 'Download Files' should be pressed:


The browser will either prompt to save or download the file to designated download folder:
PM may also upload reference files – these can be downloaded from 'Download Reference Files' button

4. Once the translation is complete, target file should be Added using the green Add Files button on the task dashboard: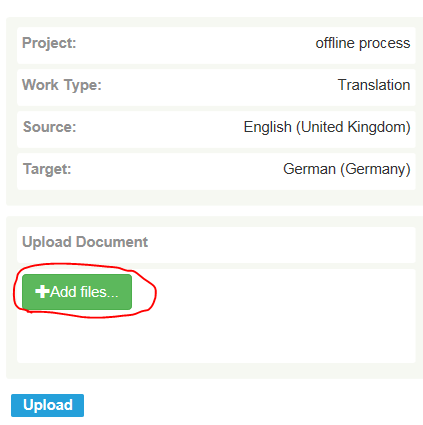 5. Once the file has been selected, the blue Upload button has to be pressed in order to finalise the job:
Thus the task is completed.