How to request a password reset for IMS Direct (Linguist) ?
This procedure is for Linguists only, for the IMS Direct Interpreter Portal.
Click on the following link, or right click on the link and select 'Open in new tab'
https://thebigword.ims.direct
Click on the 'Reset Password' link.

Type your P Code into the 'Username' field then click on the 'Request Password Reset' button.
If the P-code does not work for you, then try your email address instead.
Always leave the client code box empty.

An email will then be sent to you with a link to click on to reset the password. (the link expires after 24 hours, the link may only be used once).
When the email arrives
When you receive the password reset email, if the link is not clickable, then highlight the link text, include the HTTP and all the random looking letters,
Copy (CTRL +C or Right Click -Copy) then paste into the address bar at the top of your web browser. (Use Firefox or Chrome not Internet Explorer or Edge)
The link should open up in your default browser, you can then set a new password,
If you reset your password using Internet Explorer, you may see an error message after typing in the new passwords, but the new password will be stored. close the browser then re-log into https://thebigword.ims.direct/
*the password cannot be one that you have used before for accessing the portal.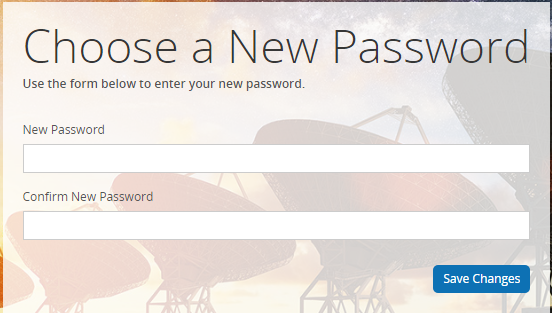 Note: Our web application might not work properly on Internet Explorer 8 or older version of browsers. Users need to have at least latest version of Mozilla Firefox. Please make sure you type in the password instead of using the one automatically entered by your browser.
Troubleshooting:
Please ensure that you are going to the correct web links.
https://gms.thebigword.com/ for translation, telephone interpreting and none Ministry of Justice (MOJ) interpreting work
https://thebigword.ims.direct/ for (Ministry of Justice) MOJ interpreting work.
Both systems are independent, they may use different log in details (Username / Password)
If you need to switch from one system to the other, ensure that you either log off first, or close the browser completely, or use separate browsers for each system.
In order to stop the system requesting password resets each time, please could you try the following:
Clear cache (full cache, not just previous week or month)
Delete saved password for thebigword.ims.direct
Instructions below
http://www.wikihow.com/Clear-Your-Browser's-Cache
http://help.unc.edu/help/how-to-remove-saved-passwords-from-a-web-browser/
Once done, please restart your browser and then try login again with the latest created password.
**Never allow the browser to store the password for either web portal, always type it in.